ADULT ENTRY
AGES: 18+
$40
$30

EARLY BIRD ENTRY ENDS
11.59AM ON 23 SEPTEMBER 2021
FAMILY ENTRY
2 x ADULT ENTRY
+
2 x JUNIOR ENTRY
$140
$65

EARLY BIRD ENTRY ENDS
11.59AM ON 23 SEPTEMBER 2021
JUNIOR ENTRY
AGES: 17 AND UNDER
$30
$25

EARLY BIRD ENTRY ENDS
11.59AM ON 23 SEPTEMBER 2021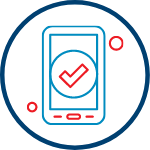 SIGN UP
Register Now for the
2021 Melbourne MS Maccabi
National Swimathon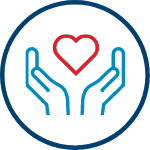 MAKE A DIFFERENCE
Share your challenge with friends and family, and fundraise for Maccabi Australia and to FIGHT MS!
SWIM
Join hundreds of dedicated swimmers taking the challenge at Bialik College Swim Centre
JOIN US ON 7 NOVEMBER 2021 FOR THE
2021 Melbourne MS Maccabi
National Swimathon
Let's get moving together this Spring!
POOL SWIM
Show your support by swimming some laps at the Bialik College Gringlas Sports Centre.
No matter what level of swimmer you are, your participation can be for as little as 30 minutes (which you can share as a relay with others) or more if you feel fit!
OPEN WATER SWIM
Join us at Brighton Beach (outside Brighton Baths Health Club) for a bay swim! A choice of distances will be available, catering for novice open water swimmers through to hard-core open water "warriors".
Not a swimmer? We have you covered!
Join us for a walk or run at Brighton Beach, starting just outside the Brighton Baths Health Club.


SUNDAY
7 NOVEMBER 2021


POOL SWIM
BIALIK COLLEGE
GRINGLAS SPORTS CENTRE
429 AUBURN ROAD
HAWTHORN EAST

OCEAN SWIM & WALK/RUN
BRIGHTON BEACH

251 ESPLANADE
BRIGHTON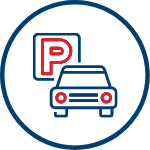 PARKING

BRIGHTON BEACH
On Street Parking
BIALIK COLLEGE SWIM CENTRE
TO BE CONFIRMED
WALK OR RUN
8.00AM
Brighton Beach
OCEAN SWIM
8.00AM
Brighton Beach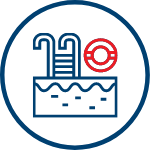 POOL SWIM

2.00PM - 5.00PM
Bialik College Swim Centre

Your fundraising coach Melissa and our Supporter Engagement Team
are here to help you with everything you need to succeed and reach your
fundraising goal to Fight MS.
Don't forget to check out our FAQs for the most common questions