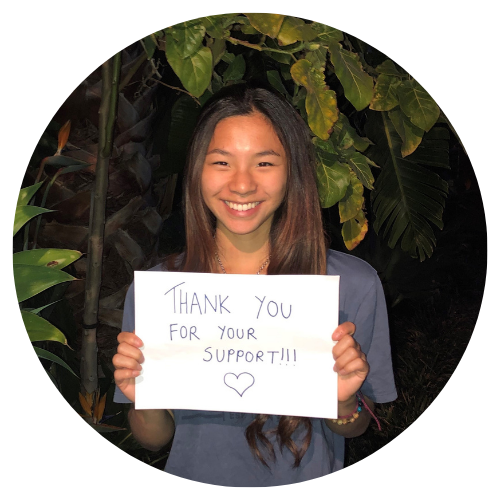 MEET ISSY
26 FEBRUARY 2021
Issy, who is part of the Monash Mutants, a team of 15 participants, will aim to swim collectively for a whole day and night at the Doug Ellis Swimming Pool at Monash University from 10am on Saturday until 10am on Sunday.
A keen swimmer and fundraiser, Issy has smashed her fundraising goal of $500 and has already raised $725!
Impressively, her team has raised over $3,000 that will go directly to people living with multiple sclerosis to fulfill a goal through the Go For Gold Scholarship Program
"I was so shocked to learn that the average age of diagnosis of MS is around 30-years-of-age," the 20-year-old said.
It's scary to think that it could seriously affect you in the prime of your life."
Multiple sclerosis is an extremely challenging disease that affects more young people than any other chronic neurological condition in the country. It can strike at any time and the symptoms can vary dramatically.
"It's been a while since I've swum competitively or leisurely and I'm a little bit nervous of what is ahead but it's nothing compared to what people living with MS have to face every day," Issy added.
Since 2016, participants of the Monash MS 24 Hour Mega Swim have raised close to $100,000.
Issy donated 10% of all her profits from her Rocks & Soul business to MS during September.
"I'm definitely looking forward to it. It will be a challenging experience but will also be lots of fun," she added.