Georgia Hill just donated $1.80
George Palavestra just donated $104.00
Sam Veaz just donated $34.00
Mum and Dad just donated $104.00
Lockett Promotions just donated $104.00
Michael Zhu just donated $50.00
Kerryn just donated $50.00
Nicky Agahari just donated $52.00
Kellie Griffiths just donated $20.80
Paul Maleszka just donated $52.00
Emily stewart just donated $10.40
Kirra Lockett just donated $10.00
RAFFLE RAFFLE just donated $120.00
Brian Cook just donated $52.00
Honey Faustino just donated $104.00
Sarah Walker just donated $52.00
Sammy just donated $30.00
Anonymous just donated $104.00
Han Yong just donated $104.00
Regrettably, the 2021 Canberra MS Mega Swim has been postponed due to venue changes.
The Australian Institute of Sport are no longer able to host our event on 1 & 2 May.
Our team are working hard to secure a new venue and date in Canberra and will be in touch with you very soon.
MS Mega Challenge events are a huge piece of our puzzle, providing over 900 MS Go for Gold Scholarships to people living with multiple sclerosis, as well as helping to fund vital support services. These scholarships provide the opportunity to significantly change lives and help fulfil dreams. It is thanks to your support that this is possible.
We apologise for any inconvenience caused and thank you for your support and understanding.
Please contact us on 1300 733 690 or at events@ms.org.au if you have any questions.
HELP US
FIGHT MS
Each participant pledges to raise $250 to help Fight MS!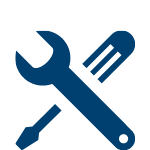 FUNDRAISING




TOOLS
Handy Fundraising Resources to help make the fundraising life a little bit simpler!
FUNDRAISING
REWARDS
As an MS Hero, your outstanding fundraising efforts will be recognised and rewarded.
TEAMS

Teams can have up to 15 members, of any ability, with at least one swimmer in the pool at all times.