Neil Van Der geest just donated $1.80
Martin PRYOR just donated $100.00
Katie and Riley just donated $52.00
Bella Cremer-Harvey just donated $52.00
Yao Chang Tan just donated $20.80
Nick W just donated $20.80
Justin Lai just donated $15.60
Jenny Dare just donated $26.00
Marguerite Lee just donated $50.00
John Sentry just donated $54.56
Chris Wong just donated $20.80
Anonymous just donated $5.20
Caitlin Morris just donated $52.00
Josh Paduch just donated $52.00
Anonymous just donated $31.20
In 2021, the Frankston Football Club are proud to co-host the 2021 Frankston MS Mega Swim.
Sign up now to this fun, 24-hour team relay event to make a splash for people living with MS, and the Frankston Football Club.
The MS Mega Swim is a fun team relay event where teams have a swimmer in the water for the entire 24 hours and compete for laps swum and money raised, in support for people living with multiple sclerosis. It is one of Australia's most popular and fastest-growing fundraising events, bringing communities together.
People of all ages and abilities can take part in the MS Mega Swim with each team creating a roster to suit each swimmer. Some swim for 10 minutes, others for 4 hours! The MS Mega Swim is a competition with points awarded to each team; 1 point for every $10 raised (banked funds) and 1 point for every 500 metres swum.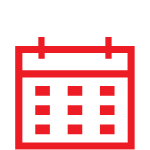 WHEN
SATURDAY 10 JULY 2021
12.00PM
TILL
SUNDAY 11 JULY 2021
12.00PM
WHERE
PENINSULA AQUATIC RECREATION CENTRE
16N Cranbourne Road
FRANKSTON
VIP ENTRY
TUESDAY 23 MARCH 2021
12.00PM
TILL
THURSDAY 25 MARCH 2021
12.00PM
EARLY BIRD
THURSDAY 25 MARCH 2021
12.00PM
TILL
THURSDAY 27 MAY 2021
12.00PM
FREE ENTRY FOR PEOPLE LIVING WITH MS, AND CHILDREN 4 YEARS AND UNDER, BY CALLING 1300 733 690
HELP US
FIGHT MS
Each participant pledges to raise $250 to help Fight MS!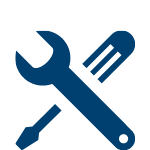 FUNDRAISING




TOOLS
Handy Fundraising Resources to help make the fundraising life a little bit simpler!
FUNDRAISING
REWARDS
As an MS Hero, your outstanding fundraising efforts will be recognised and rewarded.
TEAMS

Teams can have up to 15 members, of any ability, with at least one swimmer in the pool at all times.
AWARDS



Highest Individual Fundraiser
Overall Winning Team
Furthest Distance Swum
Youth Award
Best Dressed
PARKING



VENUE PARKING
Free for the first 2 hours
$2 per hour thereafter
REST
AREA
Indoor Rest Area Available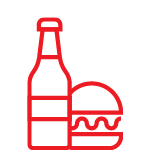 FOOD
AND DRINKS
CAFE
Saturday and Sunday
8.00AM - 6.00PM