CANBERRA
Vicks Spurr just donated $20.00
Anthony Murphy just donated $73.85
Scott Aitken just donated $73.85
Elizabeth Masters just donated $105.50
Vanessa Palmer just donated $52.75
s Lovell just donated $105.50
Barb Burke just donated $70.00
On the just donated $63.35
Anonymous just donated $50.00
Frank Caridi just donated $52.75
LHaines just donated $26.38
Glen Wade-Ferrell just donated $21.10
Angela Xie just donated $15.83
Angela just donated $15.83
Tammy Falconer just donated $73.85
Matt King just donated $52.75
Anne Napier just donated $21.10
Karen Burton just donated $20.00
Ron Brent just donated $73.85
Anonymous just donated $21.10
CANBERRA
The 2022 CANBERRA MS MEGA SWIM is a fun swim relay, where teams of up to 15 swimmers are sponsored by family, friends and colleagues to freestyle, backstroke, butterfly or doggy-paddle for 24 hours, raising vital funds to support people living with MS.
Swimmers of all ages and abilities are welcome – swim one lap or fifty, for ten minutes or four hours! You just need one team member in the pool at all times.
Don't have a team? We'll help you find one!
SIGN UP
Sign up for the
2022 Canberra MS Mega Swim
SHARE
Share your challenge and fundraise to support Aussies living with multiple sclerosis!
SWIM
Join us at the Australian Institute of Sport and SWIM TO FIGHT MS!
Free entry for people living with MS, and children 4 years and under. Discounted entry for Pensioner Concession, Health Care and Companion Card Holders.
If you qualify for free or discounted entry please call our Supporter Engagement Team on 1300 733 690 to sign up over the phone.
GET REWARDED
While the biggest reward for fundraising is knowing that you are making a difference to the lives of thousands of people living with multiple sclerosis, we would like to celebrate your amazing efforts and say thank you by giving you a little something extra!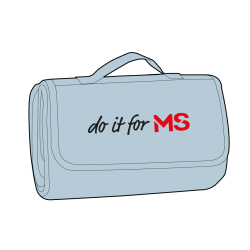 Take your fundraising to the next level with our awesome Fundraising Resources and Tools!